Captain Curtain Cleaning: Who Are We?
We're a leading curtain cleaning Melbourne company that aims to restore your curtain's showroom-like sheen and polished appearance in just a blink of an eye. Our certified cleaners remove dust mites, dirt, and exterior contaminations, including allergens from your curtains while cleaning, sanitising and deodorising them. We always use the most effective and eco-friendly solutions when it comes to cleaning curtains. Because of our industry expertise, experienced cleaners, and pocket-friendly pricing plan, we are voted as the number 1 curtain cleaning Melbourne Company. More about us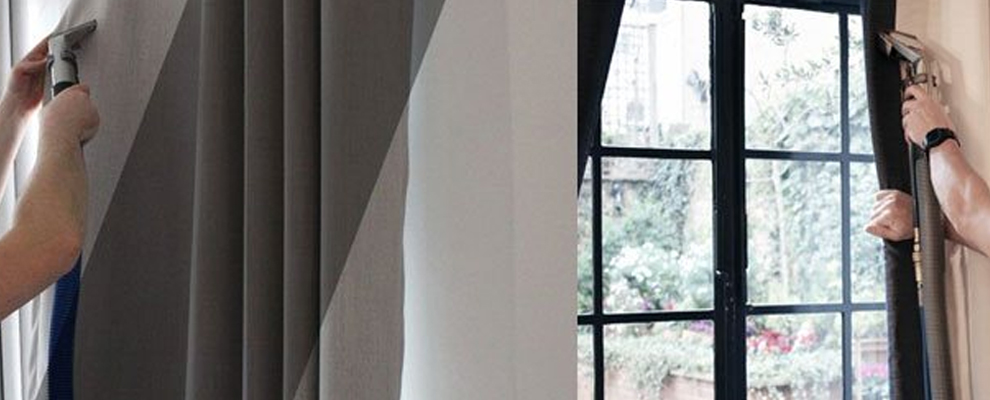 Explore Our Curtain Cleaning Services And Solutions
With a team of expert curtain cleaners, we extend our helping hands to offer the best-fit curtain cleaning services at a reasonable pricing plan. Our expert cleaners use the vacuum with HEPA filters to remove the dust and dust mites completely from the curtains. We employ special treatment to eliminate grease, stubborn stains, and dirt without compromising the fabric quality. At last, we complete our curtain cleaning treatment by disinfecting and sanitizing the curtains. Here are the services and solutions we offer you:
Our Actions To Solve Your Issues
We team up with professionally-trained curtain cleaners who assess the type and fabric materials of the curtains and plan the curtain cleaning program in accordance with that. Our dedicated team ensures to reinstate your curtain's lost shine and lustre within a couple of hours.
Skills And Certifications That We Possess
Our curtain cleaning Melbourne team possesses the skill, competence, and industry expertise. No matter how tough the stain or how greasy your curtains are, we always find the most effective solutions to clean your curtains. Our curtain cleaning team appears on your doorstep fully equipped.
Our team is well aware of different curtain cleaning methods.
We possess IICRC certification and can use modern equipment for cleaning purposes.
We have around 20 years of experience in the industry.
Mould removal skills
Cleaning curtain while hanging skill
Curtain hanging skill
We clean the curtains without any disturbance to the surrounding people.
Why Do The People Of Melbourne Choose Us For Curtain Cleaning?
Our customer-friendly cleaning approach and budget-friendly pricing plan are two aspects that mark us as unique and dependable. Additionally, we never keep you on the waiting list for long. We respond to your queries on the same day and offer same-day cleaning services in case of emergencies. There is more than one reason that the people of Melbourne rely on us to leave the rest. Some of the top-notch reasons include:
Our dedication and experience in the curtain cleaning business.
Complete client satisfaction
Foolproof results
Services across Melbourne
Services meet the standards and norms of state law.
Professional and licensed team members
Reasonable pricing plan
24/7 customer support and prompt response
Our Curtain Cleaning Services Are Available Throughout Melbourne
We understand that amid a busy schedule, it is impossible for the people of Melbourne to clean their curtains. And that is why we are available throughout Melbourne to serve the people. Alongside the core parts of Melbourne, we have now extended our reach to the surrounding areas, metro regions, and suburbs of the city. you can contact us at any time for more About us.