Curtains should be cleaned regularly to remove dirt from them. Curtains catch a lot of dust from outside. To clean them regularly you should have all the tools and techniques. Some conditions help in cleaning the curtains thoroughly. Read the blog to know about when curtain cleaning works the best.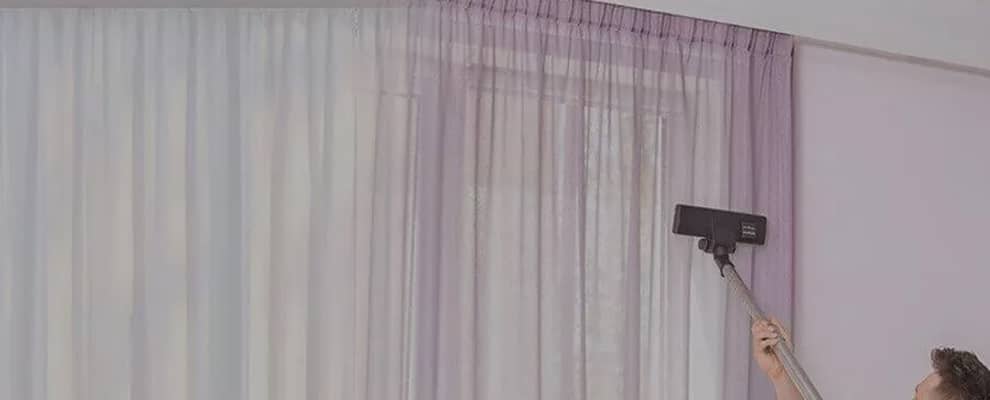 Here Are Some Conditions When Curtain Cleaning Works The Best:
Regular Cleaning- If the curtains are cleaned regularly, it will be easy to maintain them and prolong their lifespan. You can use various methods for regular curtain cleaning such as using chemicals and also homemade solutions. This is one of the conditions when curtain cleaning works the best. If the curtains are not cleaned regularly they might attract a lot of dust and dirt which later can be difficult to remove. Many germs can damage the curtains so it is important to clean them regularly.
Know About The Curtains Before Cleaning Them- There are various fabrics through which a curtain can be made. You need to understand which fabric needs which cleaning method and cleaning solution. Some fabrics are sensitive to some of the cleaning solutions and might get damaged easily. You can ask the experts before starting to clean the curtains. This is one of the conditions when curtain cleaning works the best.
Check The Labels On The Curtains- Before cleaning any curtain make sure you check the labels on them about how you can clean them and what kind of fabric is the curtain made up of and which solution can be best for cleaning the curtains. Some curtains shrink after washing them in the machine whereas some of the curtain fabrics do not shrink. Make sure to check the label properly.
Dry Clean Your Curtains- Dry cleaning process can be very effective to clean all types of curtains. In the dry cleaning process, many types of dry cleaning powders are used for cleaning the curtains thoroughly. Dry cleaning is very easy and can be done by ourselves. You can either call a professional or do it by yourself. This method is useful in removing all kinds of tough stains from the curtains. This is one of the conditions when curtain cleaning works the best.
Take Special Care Of Lined Curtains- Lined curtains should be taken proper care. These types of curtains should only be cleaned using dry cleaning methods as machine cleaning can completely damage the curtains permanently. This fabric is very delicate when compared to other curtains.
Use Other Effective Cleaning Methods- Many methods are used for cleaning curtains and drapes but some methods are useful for cleaning all kinds of curtains. And there are different methods for different curtain types. Steam cleaning is one of the curtain cleaning methods where steam is used for cleaning the stains thoroughly. There are many more curtain cleaning methods other than these.
Hire Professionals- Keep Your Curtains And Drapes Neat And Clean
Professional cleaning services are very important once in a while. There are many ways to choose the best cleaners. The professional cleaners will not only give the best cleaning services but will also advise you about how to maintain the curtains. They will also provide you with the best information about how and when curtain cleaning works the best. Experience is one thing that helps professionals to give the best cleaning services. You can hire professional curtain cleaners from Captain curtain cleaning Melbourne. We have all the best cleaning equipment and a team of well-trained professionals. You can hire these professionals. We also provide emergency curtain cleaning services at low cost.